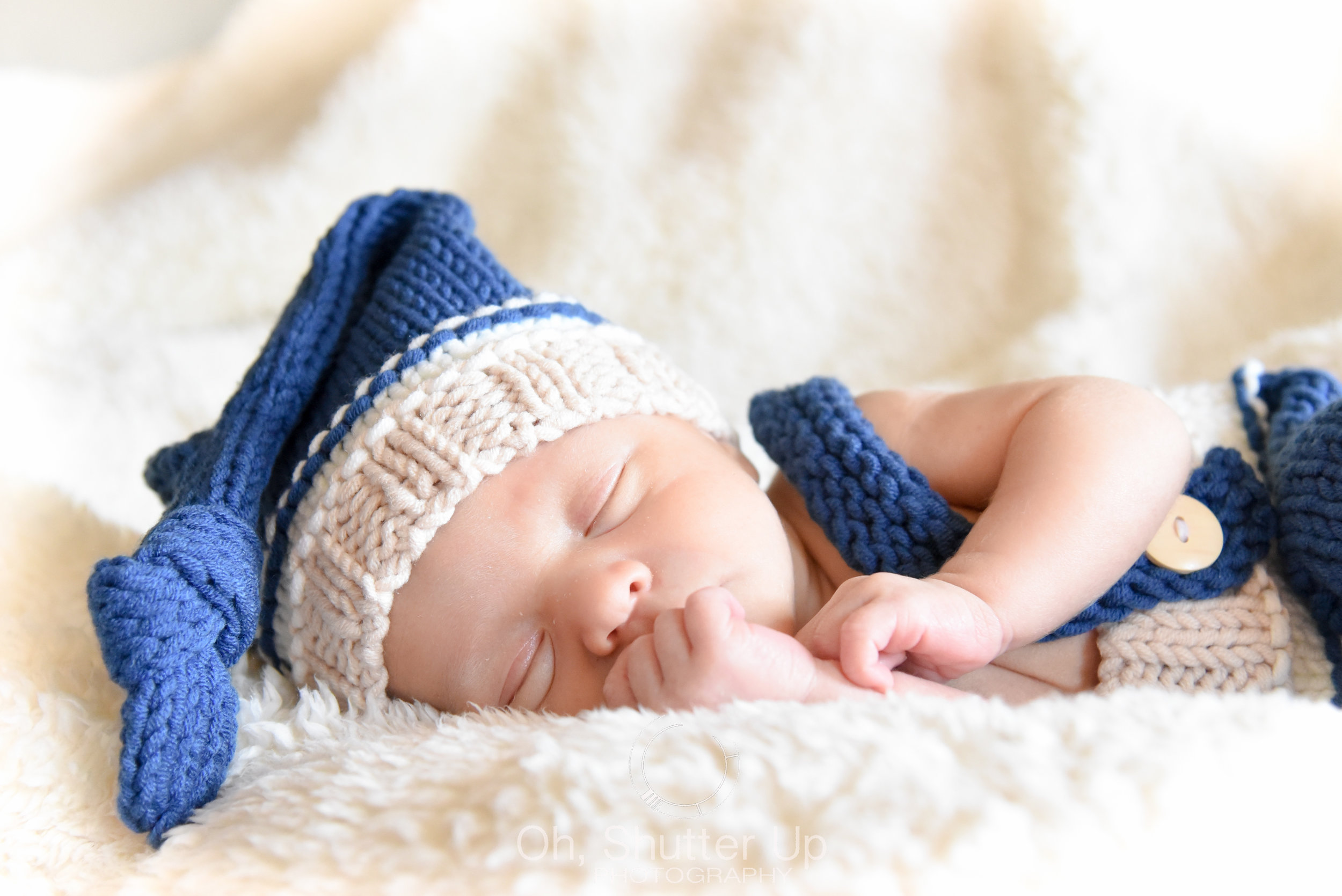 Very Simple Mini Newborn Session
Very Simple Mini Newborn Session: $50
The Very Simple Mini Newborn Session is just that: Very simple. It's for the family who would simply like a few photos of their child bundled and sleeping, of their little fingers and toes, and with very minimal set up. I come to your home with a fluffy blanket, which will be decided upon before the shoot, drape it over your couch, or on the floor on a few couch pillows (please let me know if you'd like me to bring pillows or my bean bag), and I use natural light from windows to capture some sweet innocent photos. This package includes all studio set up fees and materials. PA state fees and taxes are not included. You will have access to a private, password-protected online gallery where you will be able to select 7 individually edited JPEG images as well as a free 5"x7" print of an image of your choosing. Additional photos can be purchased for $15 per image before taxes and additional prints may also be purchased (prices vary depending on size/medium). Print release rights are given for all purchased images. On average, photos will be ready for download within a week of the session. I know it doesn't sound like a lot could come from such a set up, but you would be surprised how little is needed when they're that tiny.
All Portrait sessions include an email consultation prior to the session date in order to go over the specific details of the shoot. Session Fees include Photographer's time and talent during the photo session, as well as after the photo session in post-production to professionally edit the images that were taken during the shoot. After a session, photos are then uploaded to a password protected, online gallery for the client to view and choose their favorites. It is asked that the client selects their photos within two weeks of the gallery being posted. All photos will be edited with professional editing software. When the photos are uploaded, the client will receive a link via email to the online gallery with a password to view and a PIN to download. Watermarked proofs are not included in this package. Additional images may be purchased for $15/image at checkout before taxes and additional prints may also be purchased (prices vary depending on size/medium). At this time, checks or cash are accepted as payment for these packages as well as my emailing an invoice which you can pay with any major credit card. Additional images may also be purchased with any major credit card.
If you have any questions, please feel free to contact me at sarah@ohshutterup.com. Thank you!