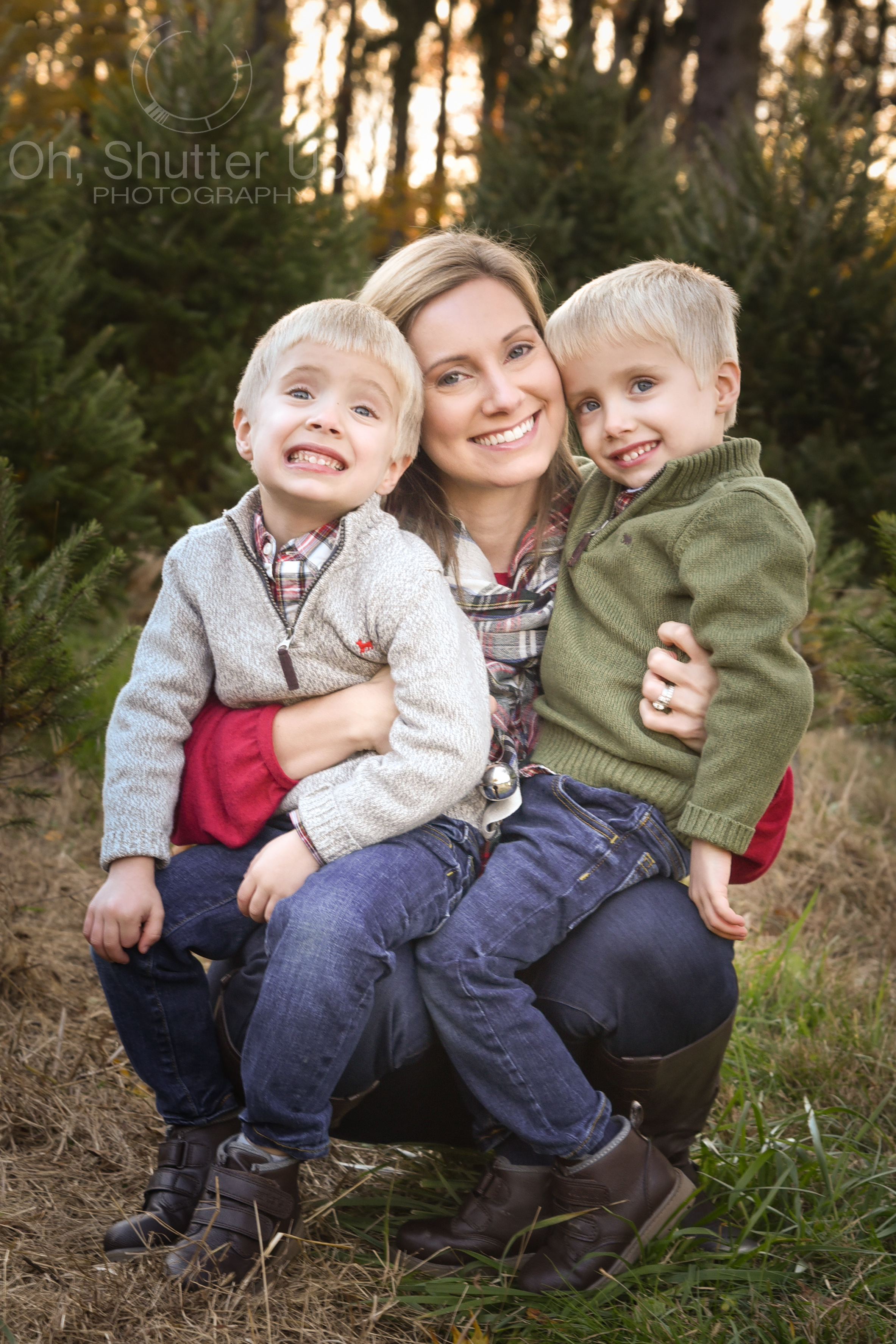 Where did the year go? It's fine for holiday photos! Space is limited, so send me an email or message to schedule your family's photos soon!
Holiday Mini Sessions: $100
Holiday mini sessions are a 20-30 minute session held at a local Christmas tree farm. It is considered a "mini" session because there will be planning before hand for a very specific outcome, unlike regular portraits where there can be several pose/wardrobe changes involved (obviously if you would like a longer time and more options, we can talk about that possibility). During consultation we will discuss the idea and whatever props will be involved. This package includes all session fees and materials. PA state fees and taxes are not included. You will have access to a private, password-protected online gallery where you will be able to select 10 individually edited JPEG images as well as a free 5"x7" print of an image of your choosing. Additional digital images can be purchased for $15 per image before taxes and additional prints may also be purchased (prices vary depending on size/medium). Print release rights are given for all purchased images. On average, photos will be ready for download within a week of the session.
All Portrait sessions include an email consultation prior to the session date in order to go over the specific details of the shoot. Session Fees include Photographer's time and talent during the photo session, as well as after the photo session in post-production to professionally edit the images that were taken during the shoot. After a session, photos are then uploaded to a password protected, online gallery for the client to view and choose their favorites. It is asked that the client selects their photos within two weeks of the gallery being posted. When the photos are uploaded, the client will receive a link via email to the online gallery with a password to view and a PIN to download. Watermarked proofs are not included in this package. Additional images may be purchased for $15/image at checkout before taxes and additional prints may also be purchased (prices vary depending on size/medium). At this time, checks or cash are accepted as payment for these packages as well as my emailing an invoice which you can pay with any major credit card. Additional images may be purchased with any major credit card.
If you have any questions, please feel free to contact me at sarah@ohshutterup.com. Thank you!